6 More Ways To Keep The Spark Alive In Your Relationship
You might also like:
Our relationship expert, Dr Pam Spurr (on Twitter and Instagram @drpamspurr) gives us her second round of tips to keep the flame alive in your new relationship.
Last week I covered some top tips for new couples – who've only recently started dating – on how to avoid the trouble that many long-term couples experience. And that's letting the spark die out.
Here's Part 2 with more easy-to-use tips to keep things lively, whether you're locked down together or apart during lockdown:
Break routine
It feels wonderful that you two have started establishing some sort of routine. It's a real sign that you're both really into each other. But never let go of the spontaneity. Show them the benefits of occasionally just doing something random - out and about - or back home, suggesting something new in the bedroom.
Keep the compliments flowing
Sure, you both complimented each other the first few dates, but a survey found these compliments quickly dry up. There's nothing wrong about making them feel they're super attractive, or tell them how much they make you laugh, or that they just make you feel comfortable and secure. Compliment the little things like when they help you out e.g. fixing a shelf or picking up some shopping. A little gesture will go a long way.
Vulnerability is seductive
Relationship research shows those who develop the deepest relationships are those who make themselves vulnerable. Because ironically when you show your vulnerabilities, you also show your strength. It takes personal strength to allow them into your heart. What's crucial is knowing the difference between vulnerability and dependency. You can open your heart and bring them closer to you without being overly dependent on them.
Re-create your first date
It might've been two months - or longer – back since you started dating but plan to re-create that all-important first date. Do whatever you did that date and discuss how you felt when you first clapped eyes on each other. Go into lots of detail about what it was that hooked you – their smile, twinkling eyes, or chat-up lines. This simple tip can keep your loved-up vibe flowing between you.
Create a cuddle-zone
With the present situation, you can't have romantic restaurant dinners or dates like going to movies or gigs. But that doesn't stop you creating a cosy candlelit dinner-picnic on your sitting room floor. Use blankets and cushions to help create a loved-up evening. Plus, a snuggly picnic makes it easy to get rude-with-food leading nicely into foreplay #bonus!
Plan something special together for the future
Cementing your new relationship is all about the future too. Discuss things like where you've always wanted to go or maybe the holidays you cancelled during the first long lockdown. Chat about a special event you've always wanted to participate in. Compare your wish-lists and get planning something special to do together and look forward to once we have more freedom back.
Happy dating, Pam x
Sign up now with your wingman by downloading the Wingman app in the App store and Google Play store. Available in the US and UK for IOS and Android devices.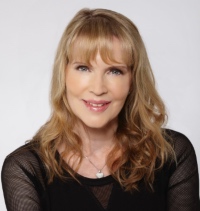 Follow Dr Pam on Twitter and Instagram @drpamspurr and at drpam.co.uk
Check out Dr Pam's art gallery and shop for gift ideas, fantastic for a loved one: https://drpam.co.uk/art.php
Photo by Stephanie McCabe on Unsplash
Photo by Sinitta Leunen on Unsplash
Photo by Elena Koycheva on Unsplash