6 Ways To Keep The Spark Alive In Your Relationship
You might also like:
Our relationship expert, Dr Pam Spurr (on Twitter and Instagram @drpamspurr) gives us her first 6 tips to keep that relationship exciting.
If you've been dating for a few months you may be locking down together so it's definitely worth keeping things vibrant. Don't let the spark fully extinguish as it frequently does, say, six months into dating. Things might be lively now if you're just starting out but trust me it's surprising how quickly people let things drift.
Here are six easy and practical tips to try from today:
Keep it flirty:
You'd be surprised how people stop with the flirty messages quite early on. But sending and receiving them are so much fun. It's also exciting to receive them, they build anticipation for more to come. As things progress and your sex life gets more experimental, you can also turn up the heat in your messages…tell him you don't have any panties on and you're thinking of him. Or tell her you've just had a hot shower and you wished she had been in it with you.
Turn up the heat:
Let's face it if you're five or six months into dating them, you have more trust between you. Now's the perfect time for getting hot with phone sex when you're apart. Give them loads of 'dirty' details about what they are missing, describing in detail how hot you feel lounging in your big comfy bed.
Keep it thoughtful:
Send them little surprises – if you've already moved in together then send them to their workplace. Something as simple as a DVD you know they'll like. Or a pair of sexy knickers you've just bought and haven't worn yet with a note saying you can't wait for them to see you in them. Or simply their favourite chocolate bar.
Make them feel like they're the only one when you're together:
You know how special it was on your first dates when neither of you looked at your mobiles, never took phone calls, etc. Make sure they feel like they're the only one whenever possible. Keep your love a distraction-free zone when together. Just as when you have that all-important time with your best friend, you should do the same when with them.
Be aware of before-play:
Before-play is the term I coined 15-20 years back. It's for when couples get past the first few months of dating and need to keep their time together ready for the hot sex they once had. So, for instance, you've had a bad day at work or fallen out with a family member, don't go on about it all evening. Ask them for feedback on what you should do, a 'problem shared' as we know is solved more quickly. But then refocus on the two of you and your lives. Before-play is all about the good vibe between you… and it makes foreplay (and more) possible.
Get mysterious:
Take control of some of the romantic-action and plan a 'mystery' journey like a romantic stroll in a local place of beauty. Wrap up warm, take a flask and yummy snacks and surprise them by taking them to the place you've chosen.
Next week I'll have more tips to rekindle things early. For now, happy dating, Pam x
Sign up now with your wingman by downloading the Wingman app in the App store and Google Play store. Available in the US and UK for IOS and Android devices.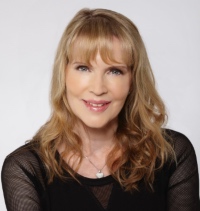 Follow Dr Pam on Twitter and Instagram @drpamspurr and at drpam.co.uk
Check out Dr Pam's art gallery and shop for gift ideas, fantastic for a loved one: https://drpam.co.uk/art.php
Photo credit: @kayp via Twenty20
Photo by Markus Winkler on Unsplash
Photo by Jonathan Borba on Unsplash
Photo by Jason Leung on Unsplash