Your Dating Questions answered with Dr Pam Spurr
You might also like:
Our relationship expert Dr Pam Spurr (On Instagram and Twitter @drpamspurr) shares her advice on when to know if you're ready to move in with a new partner.
I constantly get questions into my website about people who have been dating and are thinking of moving in together. As this is such a common dilemma where people have different anxieties, I thought I would answer one such question.
Here goes…
Hi Dr Pam,
I've been with my boyfriend for just under a year. We spend a lot of time together, go on regular dates, get along with each other's friends. We both feel really happy together.
He has moved in with his parents temporarily while he looks for a new place. I'm also due to move out of my place in a couple of months.
Since we are both looking for flats, he suggested we move in together. Part of me is over the moon that he's asked me but then I also feel a bit scared about it. Tbh, I don't want our happy relationship to get messed up by living together. I worry the romance will go and we'll be stuck in watching TV instead of going on dates. And what if we run out of conversation?
I've discussed it with him but he's incredibly optimistic and says we will make it work and "we'll face any challenges as they arise". Inside though I really don't want to lose what we've got. Help!?!
Dear "a bit scared",
It's quite natural to be scared about committing to moving in but you shouldn't let that fear stop you from making the 'right' decision. Just what is the 'right' decision?
If you'd like to develop a full-on, loving relationship that grows and deepens with time, moving in together is part of a natural progression. People in love and who desire true intimacy usually want to share a home together. This gives them the "warts and all" reality that a full relationship is all about. The good comes with the 'bad' and things often must be negotiated if your relationship is going to be an emotionally healthy one.
Yes, some couples never move in together - usually they have quite strong ideas about sharing a 'limited' relationship. Part of that decision might be about keeping the chemistry without having to deal with the rest of the 'stuff' of a full on relationship. Is that you? Despite your strong feelings for him are you really not interested in more than that? Or are you simply a bit scared and not sure how to make it a really good experience if you move in together? If it's such a fear - and you'd like a full on relationship - try these tips:
*Have you resisted intimacy before? If so, is this part of a pattern? Be honest with yourself because if you have intimacy issues you need to be honest with him about it. Working together can help take the sting out of your fear.
*Part of any fear might be about losing control once you share a place - and that includes control of the spark you presently share. Again, honest communication builds stronger confidence that you can be creative enough to keep the spark alive and yet realistic enough to know it's not going to be "hearts, flowers, and passion" every night when you share a place.
*Anyone with intimacy issues or fears about moving in should take their time and plan things wisely. You've got a couple months to do so. Begin by letting him know your expectations for how you see it working best. See how well yours match his expectations. Talk about things like "date nights", retaining some independence by seeing your own friends occasionally without each other, etc.
*Also draw up a list of the pros and cons of moving in – see how they compare. Use this to help tackle various cons.
*To be spontaneous when living together actually takes planning. Put it in your diary to prepare little surprises for him and ask him to do the same.
*Agree to take regular little breaks from each other like staying at your parents or friends for the weekend - absence makes the heart grow fonder.
Final tip: If you can start being honest at this stage about fears and anxieties it will only strengthen your relationship. Don't sweep things under the carpet, focus on the good you two share and make more of it happen.
Good luck, Dr Pam x
Sign up now with your wingman by downloading the Wingman app in the App store and Google Play store. Available in the US and UK for IOS and Android devices.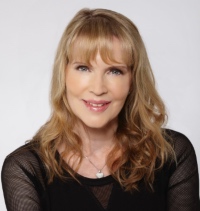 Follow Dr Pam on Twitter and Instagram @drpamspurr and at drpam.co.uk
Check out Dr Pam's art gallery and shop for gift ideas, fantastic for a loved one: https://drpam.co.uk/art.php
Photo by Sinitta Leunen on Unsplash
Photo by Andrew Wise on Unsplash