You Don't Have To Be a 'SAD' Single!
You might also like:
Our relationship expert Dr Pam Spurr (On Twitter & Instagram @drpamspurr) shares her advice on how to deal with the seasonal blues.
It's that time of year when seasonal affective disorder (SAD) strikes about 3 million people in the UK. An interesting piece of research found that when quizzed on how serious their symptoms were, single people reported more serious symptoms.
As a sufferer myself, this doesn't surprise me. I know how much I rely on my other half, family and friends for lots of cuddles and support during the autumn.
Everyone experiences SAD differently. Some people have it during the autumn as I do. Others tend to get it in the winter. And some suffer over both seasons!
There is a range of possible symptoms associated with SAD that leave a sufferer feeling discombobulated. Here are some to look out for:
*The blues – feelings of sadness that are inexplicable because nothing has happened like, say, a divorce or bereavement.
*Many say they feel anxious, too.
*You're likely to have sleep disturbance, being restless at night. Then it's hard to drag yourself out of bed, and you feel sloth-like during the day.
*You may experience appetite changes with cravings for comfort foods or sweets.
*Other unpleasant symptoms include restlessness and lacking interest in things you normally enjoy.
*Memory and concentration might suffer and you reread articles, pages in a book, or lose the thread of a TV program.
*Unfortunately ,SAD tends to lower your immune response, too, and you catch every virus going.
Unfortunately, SAD sufferers often don't realize what's happening to them and sometimes find their GP's unsympathetic. Some GPs are skeptical about SAD, essentially telling their patients to pull their socks up. Thankfully others will do a full analysis of what's happening and rule out any reactive depression (perhaps to a divorce or bereavement) and then talk about instigating a positive regime for treating SAD.
Here are some helpful tips:
*Use daily 'light therapy'. Purchase a light box online or at a high-street chemist - some health authorities rent them out. For the best results light boxes must produce 10,000 lux as it's called. Mine's on my desk for use first thing in the morning for an hour or two.
*Devise a good sleep regime. Rather than using alcohol to help you sleep use a night-time herbal tea. Switch off technology at least 90 minutes before bedtime and resist napping during the day. Try a sunrise-mimicking alarm clock that gradually wakes you up.
*Watch what you eat and resist cravings. Keep nourished with plenty of fresh fruit and vegetables plus eat regular meals including mood-boosting foods like turkey and oily fish. Begin your day with mood-boosting porridge.
*Take regular exercise, preferably something that lifts your mood like a dance or gym class. Get out for a daily walk when the sun comes out for some natural sunlight. Let your manager/colleagues know that you need to take advantage of sunlight.
*Avoid extra stress. Know your limits and learn how to say 'No' to excess responsibilities.
*Most important of all don't isolate yourself. Let loved ones know when your SAD sets in and that you're putting in place an anti-SAD regime. Welcome any support and encouragement they can give you.
*Definitely keep up your search for dates and love if that's what you're looking for. But don't go over the top, stick to one dating app like Wingman, of course! Don't put pressure on yourself to rush out and meet people, take it slowly if there is someone you find attractive.
Good luck and happy dating, Pam x
Sign up now with your wingman by downloading the Wingman app in the App store and Google Play store. Available in the US and UK for IOS and Android devices.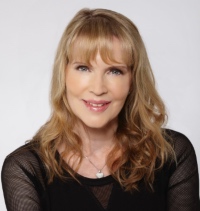 Follow Dr Pam on Twitter and Instagram @drpamspurr and at drpam.co.uk
Check out Dr Pam's art gallery and shop for gift ideas, fantastic for a loved one: https://drpam.co.uk/art.php