The Relationship Questions You Need To Ask Yourself - Pt 2
You might also like:
Our relationship expert Dr Pam Spurr (on Twitter @drpamspurr) shares five more Q's we should be asking ourselves about that new relationship.
In my last column I covered five questions you should ask yourself if you start dating someone and you're wondering if it could be an emotionally healthy long-term relationship. It's a good exercise for sorting out what you want from this new person.
It also helps clear a path through all the sexual chemistry – that can confuse whether or not you're really compatible – to ask these types of questions. Here are the second five questions to think about!
Ask yourself these and answer honestly…
Do we both seem the type of people who want to make a relationship work?
You can usually tell within weeks of dating someone if they are into a mature, emotionally healthy relationship or not. By actively thinking about it, it helps you separate feelings from lust and love.
Do we both feel we can discuss things freely and raise issues with each other?
What happens when it's come to paying for dates? Or when it comes to finding things you both are up for doing on a date? Do you find these things easy to discuss with this new person? Or is there a lot of awkwardness? If the latter, you may need to work on clear communication with them to give things the best chance.
Are we both the type of people to commit to working through the hard times?
You two might not have faced a big challenge at this point early in your relationship. But what do you know about past challenges they faced? Do they seem like a problem solver or do they tell you tales about how they try to 'avoid' any issues? This can help guide you to an answer about what they would be like when you face hard times.
Do we share the same sort of timing and needs for a sexual relationship?
Yes, it's 2020 but the sexual side of things often put a dampener on a new relationship. If one of you has felt pressured – in other words, the timing hasn't been right for them – or if one of you has a much greater need to get things started sexually – it can be tricky for a long-term love.
Do we each have supportive 'others' around us?
This is a really important question to mull over. Have they lost a lot of friends and family members over recent years through arguments and disagreements? Or do they seem like they have stable friendships and family life? One judge of their volatility and emotional stability is whether they have maintained good relationships. If they have, that spells good news for a long term relationship!
Happy dating, Pam x
Sign up now with your wingman by downloading the Wingman app in the App store and Google Play store. Available in the US and UK for IOS and Android devices.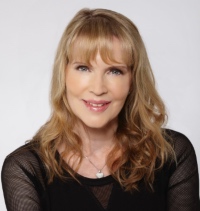 Follow Dr Pam Spurr on Twitter @drpamspurr and on Instagram @drpamspurr
For more advice, visit her website at www.drpam.co.uk
Check out Dr Pam's ​podcast: https://bit.ly/2JFPjBU
View Dr Pam's art gallery and shop for gift ideas: https://drpam.co.uk/art.php
Photo by @chloeboulos via Twenty20
Photo by Ihor Rapita on Unsplash
Photo by Franciele Cunha on Unsplash
Photo by Roberto Nickson on Unsplash