The Red Flags Of A Rebound Relationship - Part 1
You might also like:
Our relationship expert, Dr Pam Spurr (on Twitter and Instagram @drpamspurr) breaks down the rules that show they're still not over their ex.
It's been tough out there over the last year for singles. For some, you might have been lucky and connected with someone you think is good 'relationship material'. They happen to have come out of a serious relationship recently but that doesn't trouble you. Or should it?
Rebound relationships are very likely to fail so check out these three rebound rules to give your new romance the best chance:
Rebound Rule No. 1: Are they too into you?
It seems like a dream come true - they can't get enough of you and want to spend loads of time together even though it's early days. Beware - it might be that despite the breakup, they're missing the 24/7 TLC they used to get in their relationship.
It can mean they're like an emotional sponge that'll suck everything out of you and may not end up giving you much back. Take charge of the pace of how serious you get and how quickly.
Rebound Rule No. 2: Does their heart belong to their ex?
You excused the fact that there are a couple of old photos of their ex lying on their desk. And you noticed there are a few things of their ex's hanging in the closet. You excuse it thinking they haven't had time to pack these things away or send them back.
Proceed with caution because when they still have their ex's personal effects – that they don't seem inclined to get rid of – it might be they have a strong emotional attachment to them... and to their ex! When you feel confident, casually ask why they don't send these things back.
Rebound Rule No. 3: How much does their ex feature in their conversations?
Maybe they cleared the rest of their ex's things out but how much does their ex pop up in random chats? Occasional reference to an ex-partner is totally normal. But it signals they're probably rebound material if they just can't help them self and their ex crops up in many ways.
For instance, you two are sitting in a restaurant and they bring up their ex's culinary likes and dislikes. Or you go see a film and they mention the ones their ex did/didn't like, etc. If their ex is featuring that much in their chats, then their ex probably features even more in their thoughts. Definitely let them know you don't like hearing about their ex in this way. Remind them as often as necessary.
Next week I have three more key signs to watch out for. In the meantime, be mindful of how much their ex still features in their life.
Good luck and happy dating, Pam x
Sign up now with your wingman by downloading the Wingman app in the App store and Google Play store. Available in the US and UK for IOS and Android devices.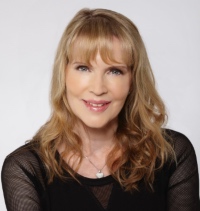 Follow Dr Pam on Twitter and Instagram @drpamspurr and at drpam.co.uk
Check out Dr Pam's art gallery and shop for gift ideas, fantastic for a loved one: https://drpam.co.uk/art.php
Photo by Liquid (Artiste) Arya on Unsplash
Photo by Marian Kroell on Unsplash
Photo by Toa Heftiba on Unsplash