The 5 Factors Of A Successful Relationship
You might also like:
Our relationship expert, Dr Pam Spurr (on Twitter and Instagram @drpamspurr) shows us the five factors that signal a great relationship.
People often ask me what's the secret to couples who get together and have a harmonious relationship. Why do some couples seem so compatible?
I'm going to keep this short and sweet for you! Because there are five crucial 'F' factors I've found over the years that determine harmony and compatibility between partners. And they all begin with 'F'!
If you look at these honestly when you first start dating someone, you will arm yourself with the most important knowledge to make it a success. Even if you can see, early on, that you may not see eye to eye on any of these given factors, you will be ready to find a compromise.
Here are the five 'F' factors:
Factor 1: Friendships
How you see friends in your life and how this new person sees their friends. Because how little or greatly you depend on your friends or enjoy spending time with them definitely comes into play in your new relationship.
Take note of how they view their friendships compared to how you view yours. For instance, you really rely on your friends but they are quite independent and don't talk to their friends very often. In future, it may be that it's absolutely fine you hang out with your friends while they pursue their own interests.
Factor 2: Family life
Family members and their impact on your relationship can be major. Like with friendships, if you and your family are always in and out of each other's houses, but they rarely see theirs, think carefully how this might affect your relationship. Each of your expectations of what family life should be like, definitely comes into play in a long-term relationship.
Factor 3: Finances
Money differences are at the root of 1/3 of divorces. Your compatibility may well depend on how you both view money. There is always compromise if they have qualities you really like. If one of you is a big spender and the other a big saver, going forward you may agree to a plan saving 50% of any extra money that comes in and spending the other 50%.
Factor 4: Fun and leisure
A lot of your time is about hobbies/interests so do you both like the same things? If so, that makes it easy. If not, then the emotionally mature way forward is to both pursue your own hobbies at relatively the same time – like Saturday afternoons.
Factor 5: The "F***" factor 'Fanciability'
This factor is all about whether you two have similar levels of sex drive/libidos and similar expectations 'between the sheets'. Again, in my experience this is something that can be compromised over. If one of you has a higher and the other has a lower sex drive, it does not spell the end of an otherwise promising relationship.
Good luck and happy dating, Pam x
Sign up now with your wingman by downloading the Wingman app in the App store and Google Play store. Available in the US and UK for IOS and Android devices.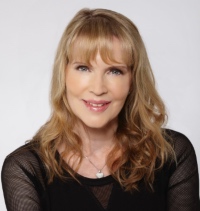 Follow Dr Pam on Twitter and Instagram @drpamspurr and at drpam.co.uk
Check out Dr Pam's art gallery and shop for gift ideas, fantastic for a loved one: https://drpam.co.uk/art.php
Photo by Fabian Blank on Unsplash
Photo by Giorgio Trovato on Unsplash
Photo by The Creative Exchange on Unsplash