Online Dating During Self Isolation.
You might also like:
Single and in self isolation? Here are the online dating tips to follow from Dr Pam Spurr.
The Corona virus has led to many of us wondering how to navigate this new world where self-isolation is the best prevention, for others and for ourselves.
Many singles have taken to online dating, the apps and sites like the proverbial duck to water. But others find it a real challenge so here are a few tips to help you have the best possible experience!
*Check out what they want: 'Online dating' includes many ways of meeting online, e.g., flirting on Twitter and liking an Instagram photo. Obviously, there are loads of singles on social networking sites and they make great hunting grounds. But keep your flirting discrete. That handsome guy or gorgeous woman might be looking for an online flirt to pass the time and not something longterm. So don't post that you're dying to see where it goes before you've sussed out their intentions. If in doubt about your online-flirting technique run any interactions or posts past a friend.
*Gauge their interest: It's often hard to gauge someone's true intention behind a screen or text, are they impolite or is it just the way they write? Here's when you can apply the "rule of three" to online flirtations. For instance, they message or tweet you, then they do it again when you reply, and then a third time. That's interest. While it's not safe to go out and meet them in person, it's a good time to video chat as the next level.
*Avoid over-enthusiasm: If you really like the look of someone it's far too easy to start, e.g., 'liking' everything on their Facebook wall/Instagram page. Be aware that this comes across a bit desperate and too much, too soon. 'Like' some things - but not everything.
*Boost self-belief: Before you signed up to any online dating apps, I hope you were feeling confident. Many men and women confide in me that they get demoralised online by all the attractive people they're competing with. As when you come across a Mr or Ms 'Potential' in the real world, put your best version forward in the virtual world remembering the great things you have to offer.
*The grass is greener 'syndrome': Many tell me they missed-out on good men or women because they thought they'd just "check out a few more profiles". It's easy to slip into a grass is greener mentality where you trawl tons of profiles or sign up for multiple apps or websites. Time-limit how long you spend on each online session to prevent this.
*How hot do they want it: When it comes to men's profiles, many women take a man's blatant flirtatiousness and sexual innuendo in his profile as a bit of a joke. Especially if they otherwise like the look of him, they mistakenly think there's got to be more to this man… he isn't only about sex, right? Wrong! A guy like this obviously sees his 'brand' as being highly sexed. That's fine if you only want a red hot encounter but if you want more, steer clear of profiles with blatant innuendo.
*Keep your eyes wide open: You may have committed time plus a signup-fee to an online dating site but still look out for suitable singles using your best judgement. Use the extra time to figure out if the person you're chatting to will be worth it.
*Getting coupled up online: Once upon a time you 'signalled' in various ways that things were getting more serious (e.g., you left toothbrushes at each other's homes). Now you can signal this online in many different ways. When you post a loved-up photo of yourselves on social networking sites you're signalling to the world that your relationship's headed somewhere significant.
Self-isolation doesn't have to be lonely – check in with friends and family over phone or video chat and stay safe everyone.
Sign up now with your wingman by downloading the Wingman app in the App store and Google Play store. Available in the US and UK for IOS and Android devices.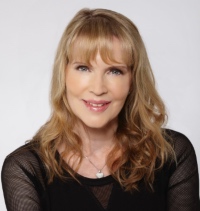 Follow Dr Pam Spurr on Twitter @drpamspurr and at www.drpam.co.uk
Check out Dr Pam's ​podcast: https://bit.ly/2JFPjBU