Meeting The Friends - Here's What You Need To Know
You might also like:
Our relationship expert Dr Pam Spurr (on Twitter & Instagram @drpamspurr) talks us through the do's and don'ts of meeting your partner's friends for the first time.
The whole landscape of dating has changed with lockdowns and tier systems. But your need and desire to find someone special hasn't.
If you've been chatting to someone online for a time - unable to meet - one thing that is increasingly cropping up are invitations to meet each other's friends in, e.g., in Zoom or Skype 'parties'.
Once upon a time you met each other's friends at your home, the pub or for a night out. Now it's more than likely to be in some sort of FaceTime situation.
Meeting his or her friends can be nerve wracking at the best of times!
Here are a few key tips for meeting their friends online:
*Grow your confidence to meet their friends by remembering they've invited you to meet them this way. They wouldn't suggest this, as you wouldn't suggest it, unless they really liked you.
*Join the online party by being friendly but not feeling like you have to prove yourself. You don't have to prove anything. You're just there to say hello and get to know these people a little.
*Relax and don't think of it as a situation where their friends are going to judge you. Of course, in a sense they are, but the reports I'm hearing are that these situations have had really friendly vibes.
*Definitely have fun talking about things like how you met each other, if their friends ask. But best stay away from anything overly personal.
*As with any online 'gathering' some people will drink a lot. Make sure you don't drink too much due to nerves, so you can enjoy yourself but not end up drunk when first meeting their friends.
*If your new date is meeting your friends in an online gathering, remind them beforehand not to grill your new squeeze. Some friends can be very protective – on the whole that's a really good thing – but you don't want them to intimidate this new person.
*You might remind your friends that you don't want them disclosing anything embarrassing or super personal about you! You may not be that far into this new relationship.
*Keep the first online meeting really casual - just some drinks instead of making it a full evening with all of you, e.g., eating dinner while chatting. If things are going really well, let it run on a bit, but you don't want that new person to feel under pressure.
*Your new date might be feeling nervous (even if they don't say so) so make time for you two to FaceTime before you introduce them to your friends.
Here's hoping you have fun meeting their friends or introducing them to yours, Pam x
Sign up now with your wingman by downloading the Wingman app in the App store and Google Play store. Available in the US and UK for IOS and Android devices.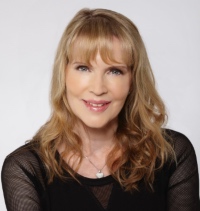 Follow Dr Pam on Twitter and Instagram @drpamspurr and at drpam.co.uk
Check out Dr Pam's art gallery and shop for gift ideas, fantastic for a loved one: https://drpam.co.uk/art.php
Photo credit - @9_fingers_via Twenty20
Photo by Ben Collins on Unsplash
Photo by Afif Kusuma on Unsplash