Is Your Toxic Friendship Affecting Your Dating Life?
You might also like:
Our relationship expert, Dr Pam Spurr (@drpamspurr on Twitter) shows us the signs to look out for fake friends.
The whole point of Wingman is about a friend helping you find love. But in the real world, there are so-called friends who actually can be quite toxic when it comes to you finding love.
A solid friendship will stand the 'dating test' - the fact that you might've started seeing someone new and have less time for your friend. We only have so many hours in a day!
Or the fact that you're going to lots of Singles events or spending time talking to possible dates on your app because you really want to meet someone. And that takes up time too.
But if your friendship is on shaky grounds, they won't be thinking about your well-being and the fact you're happy seeing someone new.
Friends can be very hurt when they feel they become second best. It's important to be honest and say how much you value them, and want to see them but you hope they'll understand that you're juggling this new relationship – or search for love – too.
With a little honest chat most friends get on board, but others – usually with big insecurities – can undermine things.
Toxic signs to watch out for :
There are some so called friends who just don't 'get' that friendship is about give-and-take especially when you're starting a new relationship. Here are 10 top signs to watch out for:
It's all about your friend when you're out – what their needs are, what they hope for, etc.
He/she will elbow you out of the way to talk to the potential date you've been talking to
They put you down in front of others when there are singles around, trying to undermine you
They manipulate you into doing things they want to do - or going places they want to go - and never returns the favour
They'll go off with someone they've met, on your night out together, leaving you on your own
They'll flirt with someone you've started seeing and they might even try and take it further just to prove they can
They'll make sure they're always the centre of attention when you're out together
They'll criticise your look, your conversation, etc., again undermining you
When a new person lets you down, they'll be too direct (and potentially wrong) saying things like "they were out of your league"
That new person has dumped you and you're heart-broken but they wouldn't bother changing plans to comfort you
If you have a 'friend' who behaves like this, proceed with caution with this friendship. It's like with a bad boyfriend/girlfriend, do you really need this person in your life? I really mean this, you should question why you'd have a friend like this.
A good friend will 'big you up' when out at a singles event or a bar together. They'll comfort you when you've been let down and they'll understand when you have someone new in your life that they'll probably see less of you but that isn't forever.
The key thing it comes back to is, would you treat your friend in this negative way? Or would you be a good supportive friend? That should help you decide about having a full and frank discussion with them about how they're letting you down.
The best-case scenario is they'll apologise and become a proper wingman/wingwoman for you!
Happy dating, Pam x
Sign up now with your wingman by downloading the Wingman app in the App store and Google Play store. Available in the US and UK for IOS and Android devices.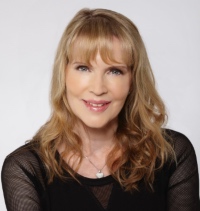 Follow Dr Pam Spurr on Twitter @drpamspurr and on Instagram @drpamspurr
For more advice, visit her website at www.drpam.co.uk
Check out Dr Pam's ​podcast: https://bit.ly/2JFPjBU
View Dr Pam's art gallery and shop for gift ideas: https://drpam.co.uk/art.php
Photo credit: Photo by @alexandrahraskova
Photo by Sammie Vasquez on Unsplash
Photo by Drew Farwell on Unsplash