Is the new man you're dating a narcissist?
You might also like:
Our relationship expert Dr Pam Spurr (On Twitter & Instagram @drpamspurr) shows us the signs that your new man loves himself a little too much.
'Golden penis syndrome' is a coin termed by Americans on the dating scene referring to places where there are more women than men, for example, on many college campuses. This has led to men having more choice of women and developing an oversized ego to match.
Surveys have found that they believe women should work harder for their attention and that they obviously believe they have something 'golden' to offer!
And it's not just college students but it's also some men in careers where there are more women in the workplace, who might feel this way. Thankfully many men who happen to study or work where there are a majority of women, don't feel that they are a 'golden penis' - or GP for short.
Here are a few signs that he might believe he's the 'GP' that you should want to be with:
1- He talks about all the women who have shown interest in him, made passes, messaged him on dating apps, etc. But he doesn't talk about it as if he's surprised that he's getting all that attention. Instead, he talks about it as if he deserves all that attention.
2- He appears disappointed when you don't make a regular fuss about how great he is. He may say things like: why don't you message me more? Haven't you been thinking about me? You really should nurture what we have! And such like.
3 - He mentions how he didn't have much luck with women in his teenage years but how that's all changed in recent years.
4 - He'll be incredibly disappointed if you don't pull out all the stops for his birthday. His expectations are exceedingly high.
5 - He frequently mentions how he's given up a lot of opportunities to be with you.
This behaviour can be bewildering. It can leave you feeling confused that he seems to think he's the best thing since sliced bread but actually you wouldn't rate him that way.
If you've had a date with someone like this you need to think very carefully if they are worth your time. This kind of inflated self-belief can be very hard to change unless you set very strict boundaries on his behaviour. Plus pull him up and let him know how great you are!
Good luck if you decide to give him extra chances, Pam x
Sign up now with your wingman by downloading the Wingman app in the App store and Google Play store. Available in the US and UK for IOS and Android devices.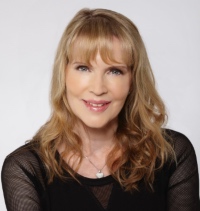 Follow Dr Pam on Twitter and Instagram @drpamspurr and at drpam.co.uk
Check out Dr Pam's art gallery and shop for gift ideas, fantastic for a loved one: https://drpam.co.uk/art.php
Photo by Andrea Piacquadio from Pexels
Photo by Maria Lindsey Content Creator from Pexels