How To Sizzle In A New Relationship
You might also like:
Our relationship expert Dr Pam Spurr (​on Twitter @drpamspurr and at www.drpam.co.uk ) offers some hot sex tips when going to bed with someone new.
It's almost impossible to disguise the sexual chemistry between two people when you're both into each other. But beware – just because you two have chemistry, it doesn't mean things are instantly red hot in bed. I've had countless people tell me how they were super attracted to someone and yet between the sheets, things didn't go that well.
So here are six steps to sizzle in your new relationship:
Begin 'Before-Play'
What I call 'before-play' gets people thinking about the vibe between them before they start full foreplay. It's crucial because you're both in the same position and they might also have nerves.
Before-play establishes good feeling. It's all the flirting that signals you're into each other. It's the laughter, the body language that gets closer and closer, etc., signalling you want more to happen. Let this boost your bedroom confidence.
Make Foreplay Mind-Blowing
You can't go wrong indulging that new person with loads of foreplay. Raise their sexual tension with lots of touching and caressing. Research shows that as you get more aroused you start to forget any first-time nerves.
Be playful - ask them to lie back, warm some massage oil between your hands and gently stroke them. Plant little kisses as you go along. Linger where they seem to like it most. Take off your tops and glide your bare body across theirs. Tease them with this body-on-body touching then pull away – showing a playful side also defuses nerves.
Discover What They Want... What They Really, Really Want
It's no surprise to me research shows only around 20% tell a new lover what they want. Shyness or fear of sounding as demanding as a dominatrix stops people saying what works. If they don't show/tell you what feels good, take one of their fingers and gently suck/kiss it. Keep asking which of the sensations they like. Use this info for kissing/sucking their different pleasure-zones.
As your confidence grows ask, "Do you want me to stroke you gently here?" with a light-hearted, flirty voice. Being too serious makes them nervous.
Keeping it playful encourages them to open up. Whisper that you "command them" to tell you what turns them on.
Let Them Know What You Want
Having fun in bed is a two-way street and if they're worth sleeping with they'll want to know what turns you on, too.
Take charge – you don't have to go all Fifty Shades yet but guide their hands across your pleasure-zones. Next show how they can swirl their fingertips back and forth across your clitoral zone to heighten desire. Or around your shaft.
Faking It Is For Fools
If I asked if you've ever faked orgasm most of you (men too) would say yes. The sexiest thing about being with someone new is you can begin as you mean to go on - no faking it!
If it doesn't feel good now's the time to tactfully move their hand to where it does feel good. Or guide them into kissing and licking your body in a way that feels super-sensual.
Let them know if the position you're having sex in would be better if you shifted slightly. Be positive, say something like, "This would feel superhot if I just moved down a bit."
Increasingly couples are using oral sex to guarantee satisfaction. Vary the way you use your tongue as you get near their most intimate zone. Carefully roll your tongue around them. Next gently pulsate with your lips as if giving the gentlest kisses. Then ask if it feels good. They'll probably gasp a yes, yes, yes. Remember to play safe with oral sex too!
Be Prepared
Boost first-time confidence by having a "pleasure chest" ready by your bedside. There won't be any searching for the things that turn you both on so include lubricant, condoms, a sex toy or two, massage oils, etc.
Sign up now with your wingman by downloading the Wingman app in the App store and Google Play store. Available in the US and UK for IOS and Android devices.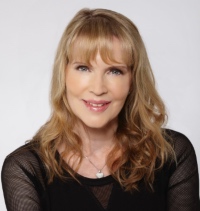 Follow Dr Pam Spurr on Twitter @drpamspurr and at www.drpam.co.uk
Photo by Devon Divine on Unsplash
Photo by henri meilhac on Unsplash