How To Pick Yourself Up If You're Struggling To Date in 2020.
You might also like:
Our relationship expert, Dr Pam Spurr (on Twitter and Instagram @drpamspurr) gives us her top tips on how to regain back our dating confidence in 2020.
I've definitely had more contacts to my website from people who had high hopes for a fledgling relationship (usually meeting online, due to lockdown) that fell apart as quickly as it started. There are so many hurt feelings out there!
I put it down to the fact that although singles want to meet someone during this difficult year of Covid, many find there are all sorts of stresses and strains affecting them. These stresses mean that they finish new relationships before they've barely even got started. Not necessarily because they decided they didn't really like that new person (i.e. you) but more about having to deal with all the changes this year has brought to their own life.
If you get practical, you can move forward and keep looking for that someone special.
Top tips to pick up yourself up with when dating has gone wrong
Begin by reminding yourself why your friends and family find you lovable. Think about how much you offer to your friends and loved ones. And that you'll find someone worthy of your love one day soon.
Every day do something new to prove you can do what you set your mind to. Keep it simple like setting a goal to learn a new skill or to discover new cafés or pubs online to try after lockdown. Doing things like this, boosts your general confidence which is key to getting over hurt feelings.
Focus on the fact that how you've been treated in the past doesn't reflect on your dating future. If this new person, who has now let you down, was full of promises, it reflects more on them! Remind yourself you can make better choices starting from today.
Stop that negative voice in your head. Each time you have a negative thought, e.g., "no one's attracted to me," substitute it with a positive one, for example, "there are lots of reasons why someone would be lucky to have me!"
Find your lucky mascot - one client of mine once remarked how Kate Winslet had become her imaginary lucky mascot. She admired the way Kate got through her divorce with dignity and went on to find new love. Store a photo of your mascot in your mobile and each time you look at it, remind yourself you can be that way too.
Learn to love your inner self by nurturing your inner child. Choose a favourite photograph from when you were a child, study it, and tell yourself how much that child deserves happiness. Remind yourself of this when feeling anxious about being single in these daunting times.
Finally, when things fall apart quite quickly, the other person often doesn't give a reason. It can mean you feel like you don't have emotional closure – even for a short relationship. Look at it this way instead: that person wasn't good enough at communicating why they didn't want to see you anymore. They were incapable of giving you closure. In other words, they really aren't worth your time!
Happy dating, Pam x
Sign up now with your wingman by downloading the Wingman app in the App store and Google Play store. Available in the US and UK for IOS and Android devices.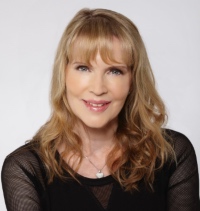 Follow Dr Pam on Twitter and Instagram @drpamspurr and at drpam.co.uk
Check out Dr Pam's art gallery and shop for gift ideas, fantastic for a loved one: https://drpam.co.uk/art.php
Photo by Analise Benevides on Unsplash
Photo by Christin Hume on Unsplash
Photo by Annie Spratt on Unsplash