How to make good decisions when it comes to Sex.
You might also like:
Relationship expert, Dr Pam Spurr (on Twitter @drpamspurr) tells us the signs to look out for when you're unsure about the next step.
Living in lockdown's changed the dating landscape and many singles have found themselves feeling very lonely without any physical contact.
That loneliness is totally understandable - we humans need physical contact. But from my experience as a date coach, when we feel vulnerable, we often make bad decisions about sex.
If during lockdown, you've experienced anxiety, loneliness, or feelings of vulnerability then you need to protect yourself from any further potential heartache. It doesn't matter if you've chatted to someone online during lockdown and now plan to meet up. Or if you haven't even met anyone during lockdown but now you plan to put yourself out there more.
The trouble is, if you click with someone, sexual chemistry can be powerful and overrule any sense of caution that you don't know what they want.
Don't get me wrong, it's great if you click, have satisfying sex, and both feel confident about your new situation: whether you both want to develop a relationship or you're both happy simply having some sexual release.
Where it goes wrong is when you want something more than sex and it turns out they don't. This can happen to both men and women!
When someone contacts me disappointed about having had sex and being left behind, I really feel their pain. With that mind let's look at the reasons to have sex and not to have sex.
Reasons sex can be great as a single if sex is what you want:
You've had an honest chat about what you're both looking for and know where you stand
You're both in it for fun so when it's not fun anymore you can leave it behind
This is your time to discover what really hits the mark in bed for you
You can feel confident to experiment when you're both being honest and not feeling under pressure to make it something it's not
t's a fantastic tension release
But – and it's a big but – here are reasons you should think carefully about sex as a single:
You felt so lonely in lockdown that you're desperate for affection
You're trying to prove you're still attractive
You're hurting over a breakup that happened before or during lockdown and want some comfort
Because inside you really want more than sex and hope this new person falls for you
You think having sex with them will help you work out what they actually want
Ultimately, sex is a wonderful thing when both people feel confident about what's going on between them. Keep that in mind and if lockdown's been tough on you emotionally, take your time.
Sign up now with your wingman by downloading the Wingman app in the App store and Google Play store. Available in the US and UK for IOS and Android devices.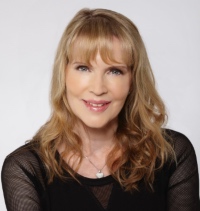 Follow Dr Pam Spurr on Twitter @drpamspurr and on Instagram @drpamspurr
For more advice, visit her website at www.drpam.co.uk
Check out Dr Pam's ​podcast: https://bit.ly/2JFPjBU
Photo by Spencer on Unsplash
Photo by Oziel Gómez on Unsplash
Photo by LOGAN WEAVER on Unsplash
Photo by Anthony Tran on Unsplash