How To Improve Your Dating Confidence After Lockdown
You might also like:
Our relationship expert, Dr Pam Spurr (@drpamspurr on Instagram and Twitter) gives us her tips on how to stay confident when you're ready to date again.
So many people have lost their dating mojo during lockdown, life has been turned upside down so it's no surprise. When we are taken out of our comfort zone, our confidence often dips.
It probably feels daunting knowing that soon you'll be socialising again. You might have already started with meet ups with social distancing!
Here are some top tips to boost your dating confidence:
Confidence Tip No. 1: BE PREPARED - I'm always telling singles to be prepared because you never know when you might run into your Mr or Ms Potential. When you're out and about - even off to the shops – you can always be ready with a 'socially distanced' smile and a friendly vibe.
The same is true for being prepared for online chats when you're on a dating app - Wingman of course! Collect your thoughts and give yourself time before you go online so that you're feeling relaxed and not daunted by who you might meet.
Generally, be ready and prepared for whomever life throws in your path and it'll soon become a habit. You'll never have that flustered, tongue-tied moment again when you've gone, for instance, to meet friends and there is someone new there.
Confidence Tip No. 2: BELIEVE IN YOU – We are all body language experts and it's so easy to tell when someone doesn't believe in themselves – their body language is nervous, often collapsed inwards against the world.
We make judgements very quickly about others because we read their body language. It's the same with you and you need to be aware of that. If you go out thinking you'll "never meet someone", "no one's going to be interested in you", doubting you're "even worthy of love", people 'read' that.
It's crucial you go out holding in mind three reasons why you're a catch. Think about your friends and family and what they value in you. Remind yourself of those qualities.
Confidence Tip No. No. 3: YOUR PERSONAL VIBE - A step on from believing in yourself is thinking about your vibe - could it be over-keen or intense? That makes others feel uneasy. Or could it be laid back and maybe even disinterested?
The balance you want to strike is friendly, a bit flirty and interested in the singles you meet. Run through in your mind memories of when you've been out there in the past trying to meet someone. Has anyone ever said you come over as ODT or withdrawn? Work on that.
Confidence Tip No. 4: CREATE A COMFORT ZONE – Creating a comfort zone around you means taking the anxiety out of your life when you have dates and meet ups to get ready for. It means you don't arrive in a state of nerves, 35 minutes late because you hadn't got yourself sorted, etc.
For your own peace of mind, creating your comfort zone means you've, for example, given yourself time to get ready and arrive ready for fun – not flustered! Even doing practical things like getting your outfit ready the night before, helps create your comfort zone on the day of the date.
Confidence Tip No. 5: WIDEN YOUR CIRCLE OF OPPORTUNITY - This is one of the main things I highlight to singles. If, once everything is opened up, you still go to the same places looking to meet someone new - and you haven't found it - then these places aren't working!
Keep in mind the saying that "new places equal new faces" so find some new places to go, get new hobbies/interests, hit the gym/sports group (great meeting place!) and widen that circle of opportunity to meet new people.
Part two for building your dating confidence, coming up next time.
Good luck and happy dating, Pam x
Sign up now with your wingman by downloading the Wingman app in the App store and Google Play store. Available in the US and UK for IOS and Android devices.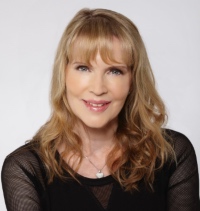 Follow Dr Pam on Twitter and Instagram @drpamspurr and at drpam.co.uk
Check out Dr Pam's art gallery and shop for gift ideas, fantastic for a loved one: https://drpam.co.uk/art.php
Photo by Icons8 Team on Unsplash
Photo by Thought Catalog on Unsplash
Photo by LittPro Inc on Unsplash
Photo by Willian Justen de Vasconcellos on Unsplash