How To Handle First Arguments While Dating.
You might also like:
Our relationship expert Dr Pam Spurr (on Twitter @drpamspurr) explains how to resolve that first rocky patch during dating.
No matter how loved up you are, you're bound to have your first fight at some point. Relationship research shows that how you handle it can now can establish a pattern for future rows.
So, let's look at damage limitation and how you can learn to argue 'well' with these tips –
*Choose a moment when you're both calm to talk about what set off the disagreement.
*Switch-off mobiles, tech, etc. to prevent interruptions. This needs to be the time where you focus on each other.
*Agree to discuss one issue at a time if your argument threw a number of difficulties in the air. Finding a solution to one issue means you're more likely to then solve the next.
*Give each other a few minutes uninterrupted talking time. Resist that urge to butt in, hopefully they'll show you that respect when it's your turn to talk.
*Begin with a positive about how your dating has gone so far. Flag up how much fun you two have had on different dates and meet ups. When you begin on a happy note it makes discussing the issue between you easier.
*Accept responsibility for your part in the issue - maybe you are always late when you meet up – you need to accept that and show that you want to change. With practically any dating issue, they're rarely 100% one partner's fault.
*Agree if things start getting heated again, you'll stop, take a breather, and try a different tack discussing the issue.
*Reflect back to them what they say to you, to see that you've understood them correctly. It's all too easy when we're angry or upset to misinterpret things.
*Tell them why you fell for them in the first place – always a winner - everyone likes to hear about their good qualities!
*Beware how much you moan to your friends about this new stage in your dating where you started to have disagreements. If you make it sound like it's all negatives in this new relationship, they might worry unnecessarily about this relationship.
It goes without saying, if this new person is treating you badly, and you need help, you should tell friends/family exactly what's going on.
*Don't let resentment build! It's a new love, you have high hopes - so beware of feeling worried about rocking the boat when they do something annoying. Better to face small disagreements early on than having two big problems brewing on the horizon.
Also, if you let things build, you end up resenting them. You don't have to make a big deal out of the little things - be positive and confident when you raise them.
Finally, don't forget the most important three little words - when things get tough, even quite new couples find these three little words hard to say: 'I love you' and also 'I am sorry'. The power of these words to make you feel loved-up again shouldn't be underestimated.
Sign up now with your wingman by downloading the Wingman app in the App store and Google Play store. Available in the US and UK for IOS and Android devices.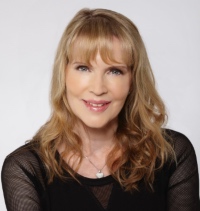 Follow Dr Pam Spurr on Twitter @drpamspurr and on Instagram @drpamspurr
For more advice, visit her website at www.drpam.co.uk
Check out Dr Pam's ​podcast: https://bit.ly/2JFPjBU
Photo by: @wanaktek via Twenty20
Photo by Joshua Ness on Unsplash
Photo by Kelsey Knight on Unsplash
Photo by Roman Kraft on Unsplash