How To Handle Arguments During Self Isolation.
You might also like:
Dr Pam Spurr gives us her tips on how to overcome rocky patches during lockdown.
These are testing times for established and new couples. So much anxiety is being heaped on our usual worries. The 'new normal' - social distancing, missing family and friends, shortages, working from home – is tough to get used to.
Of course, there are some couples who thrive on rows. It makes them feel alive, it generates passion between them. They love the make-up sex but over time all that drama erodes their relationship.
And for those who prefer a calmer life, to suddenly find they're arguing causes so much unhappiness.
No fear, here are top tips to manage these rocky waters.
Rule Number One: Mind your language!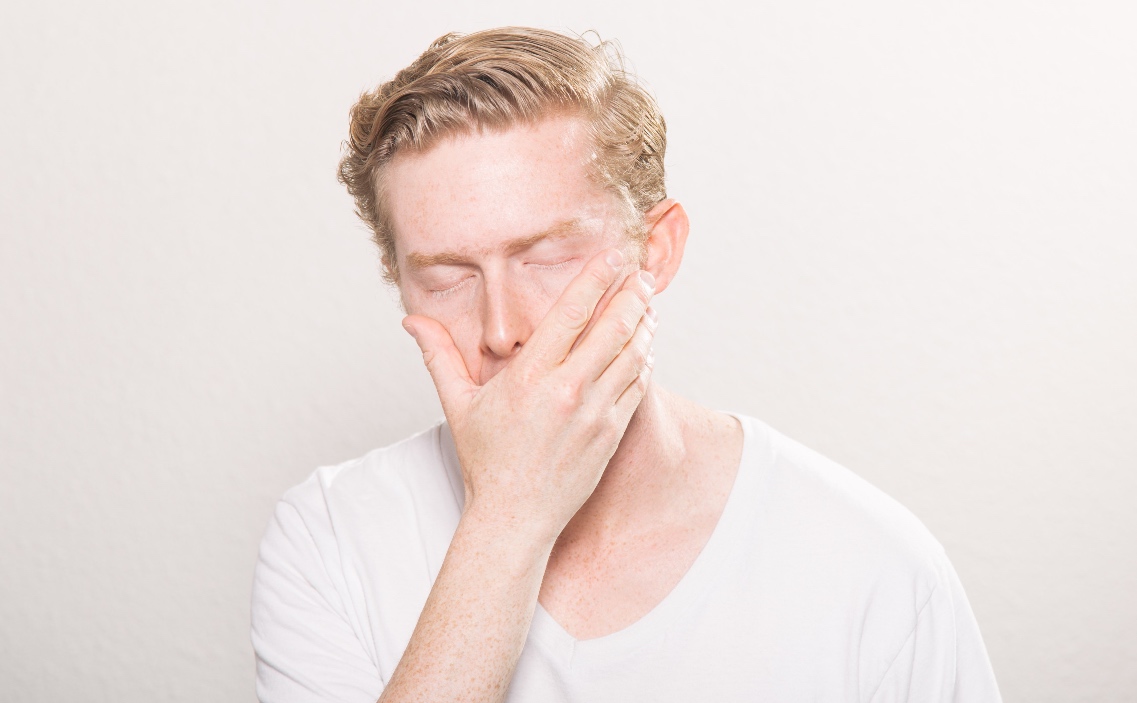 The quickest way to make sure your argument is NOT successful is to shout horrible things. Name-call and swear and you ensure your partner switches-off. If you must yell then yell something ridiculous (e.g. "you rotten banana!"). It may even defuse the situation with some laughter.
Rule Number Two: Step away from the drinks!
Just as you shouldn't drive your car under the influence of alcohol, you should avoid it in arguments.
Everything gets distorted and arguments get out of control. If you've beendrinking tell your partner you'd rather sleep on it before discussing the issue.
Rule Number Three: Be specific!
It's easy to throw in every issue you have, plus the proverbial kitchen sink, when you should stay focused on the issue at hand. You're more likely to find a solution for the present issue if you don't wander onto everything else.
Rule Number Four: Take a breather!
There's no rule that says you have to start an argument, resolve an issue, and go to bed happily. Yes, in the ideal world that'd happen. But we're talking about the real world of relationships. Sometimes you might start a row and realise circumstances are against yougetting anywhere. Suggest something like, "we've both had rough days can we finish discussing this later today/ tomorrow."
Rule Number Five: There's more than one side!
You can be the most sensible, the most "right" person in the world but there's always more than one side to any issue.
Look at politics - there's always many ways of looking at complex issues like the NHS or immigration. The same goes for your relationship. Stop and really listen to the points they're making. Use the pillow technique – you take turns holding a pillow for 2 to 3 uninterrupted minutes of explaining yourselves.
Rule Number Six: Avoid the D- or B-word!
You may be seething and feel you can't stand your partner right now. But never mention the D-word (divorce) or the B-word (breakup) in the middle of an argument. Once you've put that idea on the table you can't claw it back. Where there's been hope, suddenly the other person might start toying with it being over. You may end up going down a path you regret.
Rule Number Seven: Dig deep and say sorry!
Even if you feel you're "right" about an issue, and your partner comes around to your way of thinking, it's a great idea to say you're sorry that it developed into an argument. Those simple words can mean a tremendous amount to your partner.
Rule Number Eight: Heap on the TLC!
The arguments will come and go during a rocky patch but what should never be allowed to come and go is the TLC. Dig deep and forgive quickly, unless your partner has really behaved badly. In that case, you too need to calmly address any serious problems.
Be kind, compliment them, give them a hug, talk about the good times, be positive about upcoming times. Generally, sprinkle some positivity and warmth throughout your days.
Sign up now with your wingman by downloading the Wingman app in the App store and Google Play store. Available in the US and UK for IOS and Android devices.
Follow Dr Pam Spurr on Twitter @drpamspurr and at www.drpam.co.uk
Check out Dr Pam's ​podcast: https://bit.ly/2JFPjBU
Photo Credit: @gballgigs via Twenty20
Photo by Joshua Ness on Unsplash
Photo by Matthew Henry on Unsplash
Photo by Kyle Glenn on Unsplash