How To Go On A Socially-Distanced Date
You might also like:
Our relationship expert Dr Pam Spurr (on Twitter @drpamspurr) gives us tips on how to enjoy a date - at a distance.
As a dating coach, I've had a lot of singles be in touch over the last few months. There's definitely a new vibe in town – I think the 'new dating' is going to be a bit slower.
Singles have got used to chatting online for longer periods. Now that they can finally start meeting up – at a social distance – that'll also slow things down. No sensational first date snogging!
This is a 'positive'. Fewer people will jump straight into things that aren't meant to be.
Here are a few tips to get ready for your first date with the 'new dating':
*There will still be nerves! Even if you've chatted with them the last three months, that first time you meet at 2 m distance can provoke anxiety.
Definitely calm things down with practical tips like calling a best friend before your date. They'll reassure you that this new person is very lucky to meet you.
*Go out looking for fun and a bit of a flirt – not happily ever after. Especially if you've been chatting for a while it might seem you can rush things now that you're meeting up. When you go out looking for fun and a flirt, it's not so crushing if it doesn't work out.
Go out thinking that he or she are 'the one' and you're more likely to be disappointed.
*Have an open mind - if there isn't an instant face-to-face spark but you've been happily chatting for months now, give it a little more time at least a second meet up.
*Turn the spotlight on them - nothing makes you more attractive than being attracted to what they have to say. It's also great if you're feeling nervous - it's more relaxing to listen until your confidence grows.
* Be a great flirt - flirting will make them – and you – feel good. What's the point of a date if you're not going to have flirty fun?
*Keep the conversation light - stop yourself from saying things like how bad you are at relationships – it comes across as needing pity. Needing pity isn't attractive. Obviously if you two are serious minded about a particular cause/politics/etc a feisty discussion can be fun.
*First date locations - don't make it for an entire evening. Instead suggest drinks or coffee, or a walk in the park, during the day. If there is literally no chemistry between you, it can feel like an eternity if you've agreed to meet at the park, have a walk, find somewhere that's selling drinks, then looking for somewhere to also eat. If you're having a blast you can always then go find somewhere to continue the date.
*When you don't fancy them - don't panic because hopefully you'll have obeyed the rule (above) about meeting for drinks or a walk only. It's easy to cut short a drink or a coffee, make your excuses and leave.
*Have an 'escape' plan - if you're worried you'll want a date 'out-clause', a friend can potentially rescue you. Arrange for a friend to call 45 minutes into the meet up. If you're not enjoying yourself they can be your excuse to leave because they need help sorting a 'crisis'!
*Turns out they're married - married men and women are audacious. You might have been chatting for the last three months and never did they slip up. You finally meet up and you get wind they are married. Make a quick exit by simply saying it's not for you.
*If you have children - women especially, but sometimes men, ask me as a dating coach if they should mention their children on a first date. Children are NOT a disease. Yes, tell them you've got children but show you're the whole person that you are by making them only part of your conversation.
Enjoy your first social distancing date!
Sign up now with your wingman by downloading the Wingman app in the App store and Google Play store. Available in the US and UK for IOS and Android devices.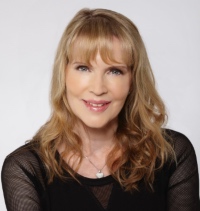 Follow Dr Pam Spurr on Twitter @drpamspurr and on Instagram @drpamspurr
For more advice, visit her website at www.drpam.co.uk
Check out Dr Pam's ​podcast: https://bit.ly/2JFPjBU
Photo credit: @Shanti via Twenty20
Photo by Tessa Simpson on Unsplash
Photo by Sonnie Hiles on Unsplash
Photo by Warren Wong on Unsplash