Boost Your Dating Confidence With These Tips
You might also like:
Our relationship expert Dr Pam Spurr (@drpamspurr on Twitter and Instagram) gives us her second round of tips on how to get back into dating after lockdown.
In last week's column I tackled the first five tips to regaining your dating confidence as you strike out looking for that special person. Don't feel too anxious about getting back out on the dating scene. Singles are in the same boat and following these practical tips will help you navigate the 'new normal' with dating.
Here are five more tips to boost your dating confidence:
Confidence Tip No. 6: LOOK FOR FUN - Unfortunately if you head out looking for the love of your life, your soul-mate, and your future baby-daddy or mommy, it can come across as overly keen. However, if you go out looking for a chance to get to know people better and for fun it comes across as attractive and easy-going. Even if wedding bells and babies are on your agenda, when you first meet people isn't the time to bang on about it.
Confidence Tip No. 7: KEEP THEM WANTING MORE – I'm totally against game-playing when you mess with someone's mind. However, being at someone's beck and call means you give up too much of your own life. Be ready to message and/or chat with them but don't change your plans for a new person.
Plus, your life is still personal to you. You don't have to give someone new a run-down of everything you're doing that day. By keeping personal things, personal, you create a sense that you have a life and you will slowly let them in rather than making them the centre of your life right now.
Confidence Tip No. 8: REJECTION ISN'T FAILURE - We all get rejected and not just once but many times when we're single. If you treat it as a failure, it will hang around you creating a negative vibe. Instead put things in perspective and recognise there could be all sorts of reasons why he/she didn't want to take things further. They could have decided they don't want anything serious, they could have been landed with extra work and realise they don't have time to date, all sorts of things.
Turn the tables on your thinking - you've undoubtedly turned someone down because of any number of reasons and it didn't make that person a sad reject. Onwards and upwards!
Confidence Tip No. 9: SWITCH OFF SHYNESS – Unfortunately, shyness can be misinterpreted as aloofness meaning you miss out on some good people. Or they take your shyness as disinterest so they don't take things further. Switch off your shyness by switching the spotlight onto them when you meet up. Ask them straightforward questions, ask if they've seen any films or music they like recently, etc.
Confidence Tip No. 10: YOUR ROMANTIC CHECKLIST - Everyone starts out dating with a checklist – what's on yours? The things that the man or woman you're looking for supposedly must have before you'd date them. Is it as long as your arm?
Please think through what you think you're looking for! Yes, keep things like 'they must be respectful' on your list but dump the frivolous things like they must have a specific hair/eye colour or height. These things hold you back. Open up that list to the qualities that are important and less about such shallow things
Good luck and happy dating, Pam x
Sign up now with your wingman by downloading the Wingman app in the App store and Google Play store. Available in the US and UK for IOS and Android devices.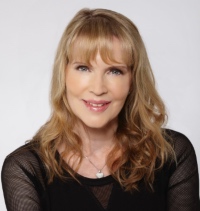 Follow Dr Pam on Twitter and Instagram @drpamspurr and at drpam.co.uk
Check out Dr Pam's art gallery and shop for gift ideas, fantastic for a loved one: https://drpam.co.uk/art.php
Photo by Matthias Cooper from Pexels
Photo by Andrea Piacquadio from Pexels