6 Signs That Show They Really Like You
You might also like:
Willing to share food is a given sign.
We often complain that when dating, people send out complicated signals - It can be hard to tell whether you're the object of their real affection - or quite frankly merely a sex object in their eyes.
If you're looking for more than a fling, check out these six signs:
Sign No.1 - They Show Their Vulnerable Side:
Even confident people tend to conceal their vulnerability until they like and trust you. The minute they start showing you some vulnerability, e.g. opening up about family, fears or desires, it's a clear sign they trust you. And if they trust you, then they're on their way to being hooked by you.
Sign No. 2 - The Feel-good Factor:
When they start thinking about your well-being and wanting to make sure that you feel good in their company - and generally speaking – they're really starting to care. Yup, of course they are going to flirt with you on the first couple dates - and that feels good. But caring about your well-being is a whole different level. So let's say you're ill, have to cancel a date, and they say they'll bring you a takeaway - that's an excellent sign. If they say to ring them once you're better… not so good!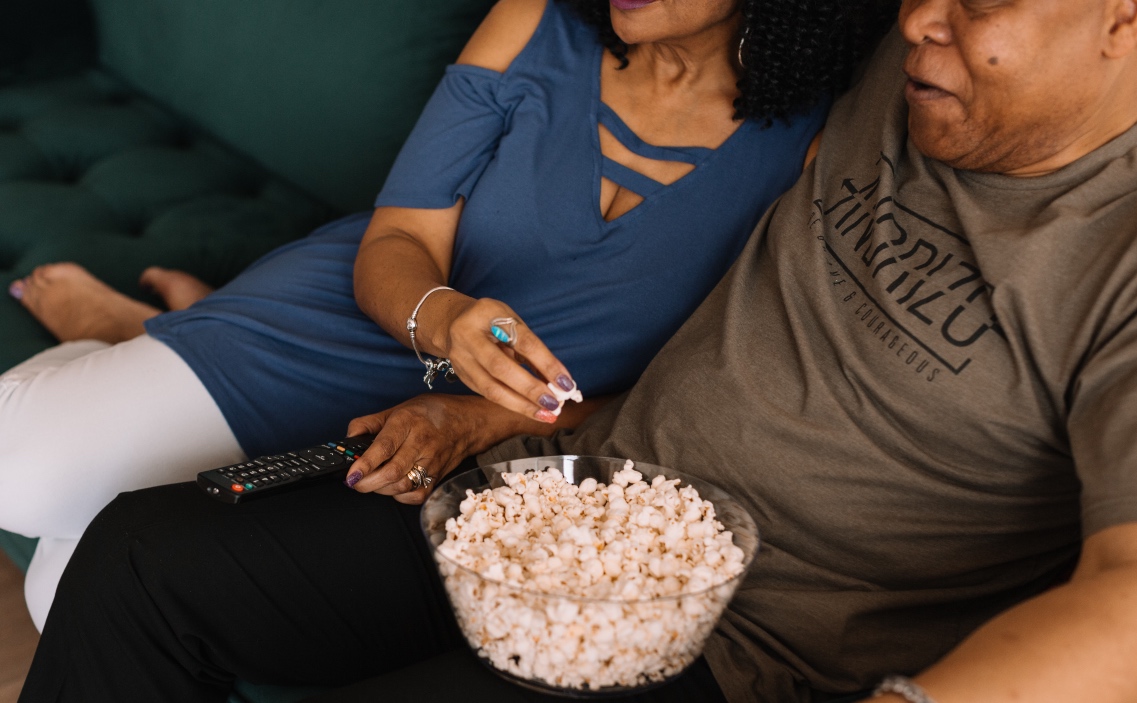 Sign No. 3 - Your Desires Become Equal:
Okay, so the first couple of dates they'll bend to your desire to eat Thai or see a Rom-com/Action film, etc. Then, if they're not that bothered, they start elbowing your suggestions aside in favour of what they would like to do instead. However, the clear sign they are really taken with you is when they start putting your suggestions on a par with theirs again.
Sign No. 4 - Changes They'll Make:
When you first met, they never missed Friday night with the guys/girls, the big match/party on Saturday, or gym nights, right? But when you start to mean something to them, this is when they'll start to be flexible with their time. They will change their gym sessions so they can go to a gig with you or rearrange a catch up with friends so you can both have dinner together. Trying to make an effort so you can fit into each other's life is a sign you are progressing from casual dating.
Sign No. 5 - Meet The Family:
You know you're in there when they want you to meet their brother, their sister or even their parents. Nowadays, we can be very selective about this as many people won't even consider letting their boyfriend/girlfriend meet with their family until they're really bothered about you. For some, it's the same with their friends. You won't get a look in until the day you mean something to them.
Sign No. 6 - They Don't Mind the "Girl/Boy Stuff ":
Finally, the day they actually help deal with your mood swings, is when you know you've got them hook, line and sinker! An even bigger sign is when they'll run to the shops for you to get your favourite ice-cream or know which Netflix movie will be sure to cheer you up. These are signs that show you're becoming closer and you're losing the initial squeamishness and that it's going somewhere deeper. Now all you need to do is wait for the right moment to define the relationship.
Originally posted on Dr Pam Spurr's blog
Dr Pam's podcast Wham Bam It's Dr Pam is available here: http://bit.do/eSHsh
​Find her on Twitter @drpamspurr and at ​www.drpam.co.uk
Sign up now with your wingman by downloading the Wingman® app in the App store and Google Play store. Available in the US and UK for IOS and Android devices.
Photo by Phillip Goldsberry on Unsplash
Photo by Toa Heftiba on Unsplash