4 Tips For Online Dating If You're Shy
You might also like:
Our relationship expert, Dr Pam Spurr (on Instagram and Twitter @drpamspurr) drops her tips on how to communicate during dates when you're shy.
It's a dating 'truth' that people who experience shyness have a harder time finding love. This is heartbreaking because shy people are often kind, sensitive and caring about others. They have a lot to offer they just find it hard to allow themselves to shine.
Survey after survey, though, about attributes that attract others include things like confidence. And surveys also found that attributes that turn people off are if they come across someone who is 'tricky' to talk to.
Many people I date coach say they become shy when they come across someone they're attracted to. Their shyness kicks in just when they most want to chat confidently to someone online.
This is a frustrating situation that you can turn around with these crucial tips.
SWITCH OFF SHYNESS WITH FOUR FIRST STEPS:
*First off, when you come across someone online (or in person, later in the year when we're not under lockdown) you can switch off your own shyness by switching the spotlight to them!
Focus on what they're doing and what they're saying in your first interactions. Forget about your inward shyness.
*Next, be ready with a few key areas to ask them questions about. Topics like what TV or films they're watching, the music they're listening to, if they're planning any holidays once we can travel, and so on. Being ready with straightforward questions like these, really helps relax you because literally a hundred percent of people will be able to answer these questions.
Plus, it's a dating fact that research shows if you ask a person questions, it shows you're interested in them. That puts them at their ease!
*Think about – and even practice – what you'd like to say about things like the music you're listening to. Role-play has been shown to really improve all sorts of issues. Role-playing with yourself is just as good. You'll soon see that you can chat about your favourite music, television dramas, etc., very easily.
Having practised casual chat on your own, will give you the confidence to do it in real life.
*Always help yourself to put your best foot forward, in online chats, by reminding yourself of why you are a good catch. Just before you go online, think through those best qualities of yours that friends and family praise you for. If you can go into messaging/chatting with that positive vibe - knowing you're worthy of finding someone special - your interactions will be far better!
Good luck and happy dating, Pam x
Sign up now with your wingman by downloading the Wingman app in the App store and Google Play store. Available in the US and UK for IOS and Android devices.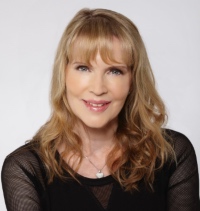 Follow Dr Pam on Twitter and Instagram @drpamspurr and at drpam.co.uk
Check out Dr Pam's art gallery and shop for gift ideas, fantastic for a loved one: https://drpam.co.uk/art.php
Photo by Larm Rmah on Unsplash
Photo by Matt Ridley on Unsplash
Photo by DESIGNECOLOGIST on Unsplash