4 Reasons Why You Might Still Be Single.
You might also like:
Our relationship expert, Dr Pam Spurr (on Twitter @drpamspurr) examines the reasons why you may not be getting past the third date.
In the 20 years I've been doing date coaching there are definitely 'trends' that emerge as to why some men and women stay single. Even if they get to the first date or two, they don't seem to get further than that.
Many singles tell me things like: it seemed to be going well, why didn't I get another date? I flag up the 'rule of three' at that point - often it's at the third date when someone realises they don't want to see that new person again.
Has this been happening to you? If so, beware of these four common mistakes singles make:
* Your exes take centre stage when they should be relegated to the past.
It's quite natural for people chat about their exes with someone new. Your back-story is important. However, having had tons of singles tell me they don't like it when someone repeatedly brings up their exes on a first or second date, beware of this.
After all, you're with someone new, trying to get to know them and they want you to focus on what's happening now – not your past. Also, you risk looking hung up on your ex and that's not very attractive.
* You find yourself taking charge of everything
Where you meet, timing of the date, how casual or upscale the place is, etc., although open spaces are the new 'social distance' dating areas.
Doesn't matter if you're a man or woman doing this, no one wants to feel controlled right from the outset!
The best way forward is to make it a joint exercise of what you're going to do. There are exceptions, for instance, it happens to be one of your birthdays and you/they have a preferred date option to celebrate it.
Or if that new person is super shy, it may become obvious they're happy going with your flow. Hopefully they'll grow in confidence – as they get to know the one for you – to say what they'd like to do.
Another exception is when you're a natural organiser and that new person loves to be organised – you two may be a dream fit!
*Don't be a one trick pony!
Unless you two have bonded online (or elsewhere) over your, e.g., passion for a sport, don't let your personal passion push out any other conversation. One survey about attraction between singles found that most are attracted to those who can talk about a variety of things.
*Excessive nerves are freaky!
You're probably both a bit nervous the first date or two. That's very different to out-of-control nerves and anxiety that make the date really uncomfortable for the other person. A few pre-date nerve breakers include – have everything ready well before you go out so you're not in a rush (rushing makes you anxious). Focus on your best qualities so you feel good about yourself heading to the date. Relax your breathing and shake out your arms, roll your head and shoulders, because physical tension makes mental tension worse.
Be a bit self-deprecating, 'own' your nerves and tell them you're feeling nervous. And when they reassure you, you'll probably relax.
If you've ever watched Channel 4's First Dates, it makes painful viewing when excessively nervous people never get a 'yes' for second date.
Happy dating!
Sign up now with your wingman by downloading the Wingman app in the App store and Google Play store. Available in the US and UK for IOS and Android devices.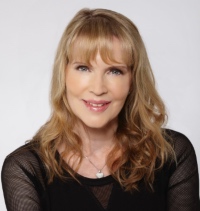 Follow Dr Pam Spurr on Twitter @drpamspurr and on Instagram @drpamspurr
For more advice, visit her website at www.drpam.co.uk
Check out Dr Pam's ​podcast: https://bit.ly/2JFPjBU
View her inspirational art paintings here
Photo by Farica Yang on Unsplash
Photo by Annie Spratt onUnsplash
Photo by Victor Freitas on Unsplash
Photo by Nathan Dumlao on Unsplash